Tonight I went to the Girlyconcert at High Noon Saloon in Madison, Wisconsin. The last time (and first time) I had seen them was when they were touring with Dar Williams at The Pabst in Milwaukee. It was so wonderful to see them again, they gave such a wonderful concert. High Noon was a great intimate space, and my friend and I got to snag two chairs right up by the stage.
Nate, Doris and Ty all sang beautifully, as always. I was so excited to hear some of their new songs. The one that's in my head is "Tell Me There's A Reason." It just might be a new favorite Also, "Everything's Easy" really struck me as something special. Nate introduced the song, saying it was "About the belief that the best thing you can do in the world is to seek out joy..." This really rings true to me.
The show lasted about two hours; I wish they could have played on and on. They tried coming on for an encore, but the stage had to be prepped for another show later that night. We were all very sad.
But then, the three of them came back to the merchandise table! I bought a sticker and a poster, which they then so graciously signed.
Needless to reiterate, it was such a wonderful show. I tried taking a few pictures, they're not the best of quality, but they're nice keepsakes.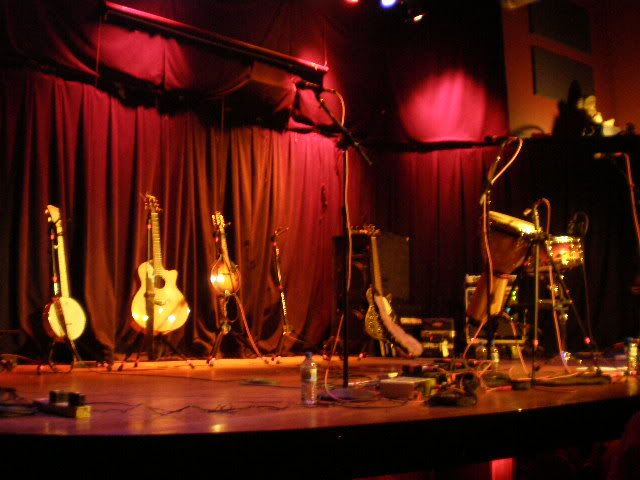 The stage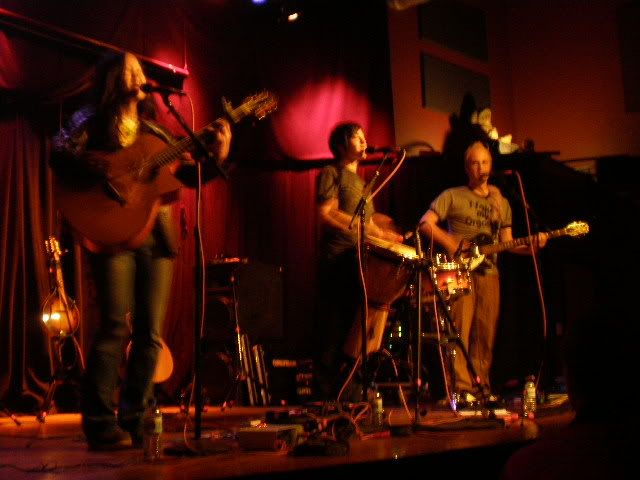 Girlyman!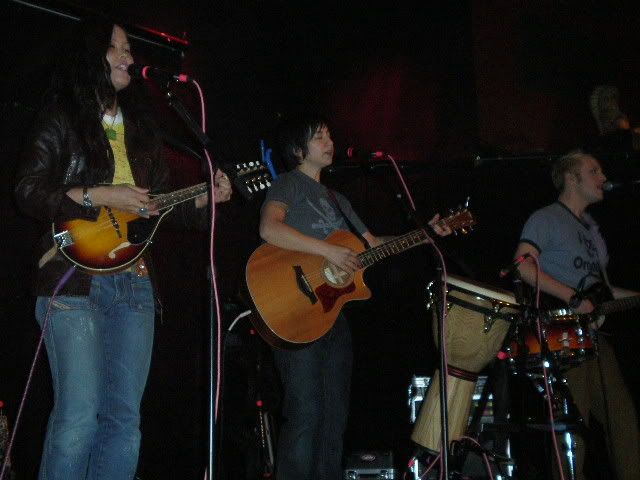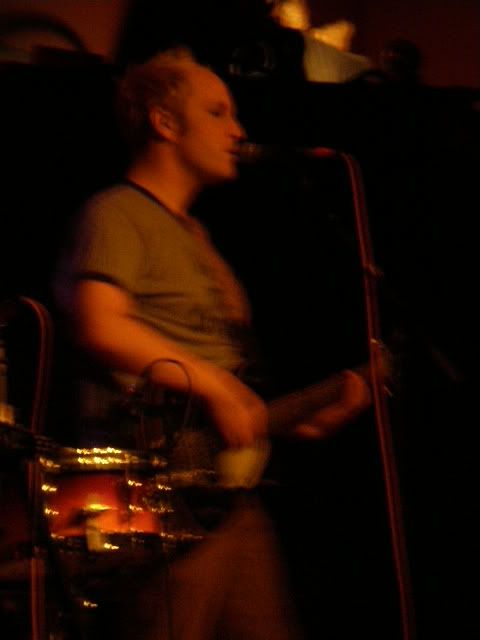 Nate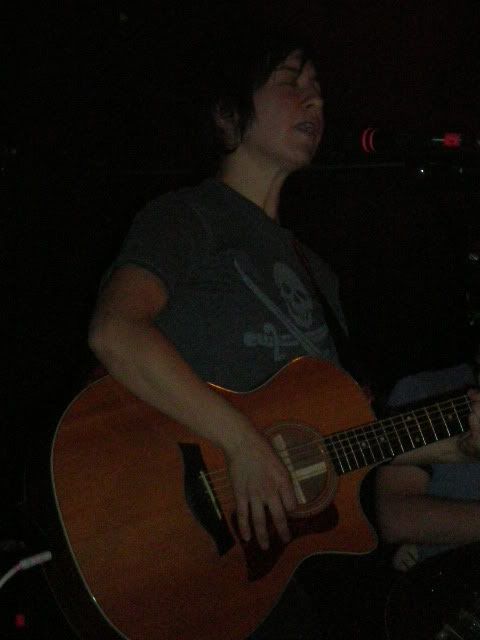 Ty



Doris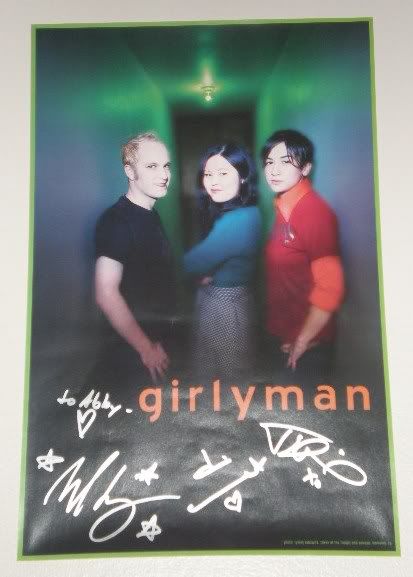 My poster!


I can't wait see them again! And I eagerly anticipate the next studio release. Best wishes to Nate, Ty and Doris as they traverse the nation, bringing so much joy to Girlyfans!